At Zenith HR we want to help your business reach and sustain its 'Zenith' by creating meaningful, healthy and cohesive work cultures and relationships that foster performance and productivity.
Managing Director and Project Manager
Judy has built an impressive repertoire over the last 20 years in Leadership and Development, Human Resources, and Industrial Relations. In her professional career she has developed and maintained a driving passion for empowering individuals to achieve their personal best. After obtaining her bachelor's degree from the University of Wollongong, she commenced her career with the Australian Industry Group as an Industrial Advisor. She went on to work for manufacturing companies before holding the National Human Resource and Development Manager position at a multinational company. In 2007 Judy started her own business in HR and Leadership Development. After selling her successful Albury based HR consulting company in 2015, Judy packed up her family and relocated to the beautiful Illawarra Region, on Australia's stunning South Coast.


Judy is accredited with Integro and the Wiley suite of products and is also a Certified Genos International Practitioner. Her understanding of effective business management translates to businesses of any size and in any industry; she has worked with manufacturers, aged care, childcare, trades, disability, councils, government agents, TAFE and private education institutions, tourism, retail, and charity organisations. Judy specialises in leadership development, team building, collegial communication, and policy development. Judy's effective and ethical workplace practices will keep your workforce engaged and eager to achieve your organisations strategic goals.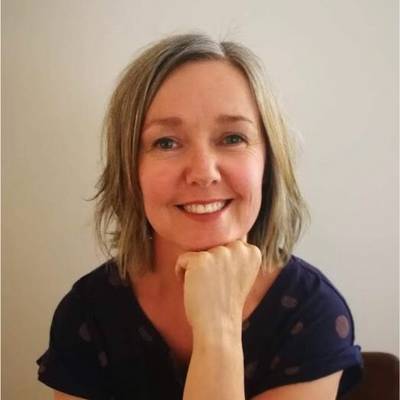 Sue's HR career began in the mid-90's in corporate Human Resources roles, following her university studies. More recently, Sue has worked in HR Consulting where she has a reputation for being able to deliver efficient HR support to a wide range of industries. Bringing a breadth of experience across many cities in NSW and Victoria, Sue can provide pragmatic and sound HR support to companies of all sizes.
A career break for family reasons led to work in the Education sector, which she remains passionate about. When she isn't helping Zenith HR's clients with their HR needs, Sue enjoys writing and performing stand-up comedy, and exploring Canberra's many bike paths (because that's where she lives).
After completing university, Lyndall spent several years in administration roles with a focus on HR, L&D, process improvement and quality management. In 2011 she took a break to raise her twin boys during which time she returned to university to complete a post-grad in Internet Communications and volunteered for multiple community organisations.
Lyndall is now providing much-needed HR Generalist support to our clients. Lyndall oversees our detail-oriented and analytical projects! All those payroll audits and ensuring our clients WHS systems are working well.
With over 15 years management experience in the field, a Business Diploma and extensive industry training, Daniel has a deep understanding of the intricacies of people management and human resources compliance.
With a keen eye for talent acquisition and retention, Daniel is experienced in identifying and addressing organisational needs including restructures and innovative recruitment strategies.
Beyond assisting clients to reach their zenith, Daniel is an avid follower of F1. Outside of race weekends, he can also be found at the beach with his kids or dogs (or both!).
'Zenith' - the point at which something is most powerful or successful.